Alex Wade profile:
Alex Wade has been a Board Member of the Financial Services Council since April 2019, and has extensive experience managing complex environments working across all facets of financial services in multiple jurisdictions and cultures. Outcome driven, with a proven track record for strategic transformation, scale leadership, effective communication.
Alex Wade Membership of Financial Services Council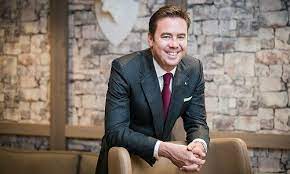 Education Alex Wade
Masters of Business and Technology
Oxford Executive Leadership Programme Field Of Study, Organizational Leadership
Saïd Business School, University of Oxford
Certificate, Entrepreneurship/Entrepreneurial Studies
Alex Wade – ABN Number
ABN 62 756 234 647
---
Testimonials For Alex Wade
Alex is an incredibly driven leader, pathologically committed to delivering client outcomes. He is an inclusive leader, who shows great care and compassion for his teams, and given his international experience has a far more developed instinct for risk management that is common in the local market.
Partner at PwC Australia
March 21, 2021, Jennifer reported directly to Alex
---
Alex Wade Positions
Managing Director & CEO
Total Duration12 yrs
Title Head of Developed and Emerging Asia Dates Employed 2006 – 2018 Employment Duration 12 yrs Location Asia Pacific Responsible for all aspects of the Private Banking businesses of Australia, Japan, Indian Subcontinent and Asia Pacific Switzerland. In addition, responsibility for the offshore markets of India, Pakistan, Sri Lanka, Japan and Australia – across 11 locations and jurisdictions. This business comprised of revenues of 540million while managing assets over 70billion.
Title Managing Director – CEO of Private Banking Australia & Market Area Head, Developed AsiaDates Employed2016 – Dec 2017Employment Duration1 yrLocationAustraliaCEO of Credit Suisse Private Banking in Australia, responsible for developing the business strategy; client growth and building talent within the market. Delivering services and solutions to High, and Ultra High net worth individuals. Covering Australia wide and the largest business in the country for Credit Suisse. The number one ranked market in Asia on performance .
Title Managing Director / Director/ Chief of Staff, Asia Pacific / Deputy Market Area HeadDates Employed 2008 – 2015 Employment Duration7 yrsLocationAsia PacificStrategic direction and support to the CEO of Private Banking Asia Pacific, as well as assisting in the management of information, communication and resource flows critical to the operation of the Private Banking Asia Pacific.
Title Vice President / DirectorDates Employed 2006 – 2009 Employment Duration3 yrs LocationHong Kong, Singapore
Chief Executive Officer
Dates Employed Jan 2019 – 2021
Employment Duration 2 yrs
Location: Sydney, Australia
• Responsibility for the bank, advice, platforms, and superannuation (pensions) businesses. Oversaw the largest network of advisors in the country, approx.. 2000, and the country's largest retail superannuation business with assets in excess of 100 billion.
• Core focus on transformingthe bank to a simpler, more client-led organisation, while creating and delivering, to the holistic wealth management needs of our existing and prospective clients. Strong passion in building a client focused people first culture while driving substantial change and building, and maintaining, growth.
• The business consisted of over 3000 staff throughout Australia with revenue of over 300 million while managing Assets in excess of 130billion. On the banking side also a mortgage book of over 20 billion with deposit base of 17million.
---
Alex Wade Charity Work
Alex gets involved with numerous charity appeals and endeavors, for example his participation in the CEO Sleep Out
"As the sun set on Sydney on 20 June, 373 CEOs and senior executives prepared to bed down for the night at White Bay Cruise Terminal in Balmain for the Vinnies CEO Sleepout. Among them were Alex Wade, "
"Before tonight, we did a tour of Matthew Talbot Hostel with a group of employees, which was a big eye-opener for us all, and that then encouraged other people to donate to the sleepout," says Alex Wade, who was taking part for the first time.
Wade adds, "I lived in Singapore for a long time, and you don't see homelessness at all there, for whatever reason. Then when you come back here, you see a lot, especially near our office in Circular Quay. The scary thing is, it isn't even the same people every day."
Alex Wade – Interests
Client and people focused CEO with extensive experience managing complex environments working across all facets of financial services in multiple jurisdictions and cultures. Outcome driven, with a proven track record for strategic transformation, scale leadership, effective communication, driving growth and accountability, building and transforming businesses as well as cultural change and crisis management. Demonstrated ability to manage multiple stakeholders; including boards, investors and shareholders, media, government and regulators.
---
Article.
Financial Services refers to the commercial financial services offered by the finance industry. These services comprise the purchase and sale of financial assets, settlement of debts and claims, management of investment funds, the preparation of financial statements, regulation of financial accounts, and the management of pension and retirement plans. The main functions of financial services in a country are to provide money to its citizens so that they may use it to purchase necessary commodities, support the economy with public works of science and technology, and participate in political and social activities. In United States of America, financial services are generally divided into five main categories as retirement, life, investments, superannuation and annuities.
Retirement Plans refers to the arrangements for the saving of retired employees' benefits and payments made by employers in exchange for their early retirement. Usually, these plans consist of employer-employee mutual and pension plans. In recent times, employer-employee pension plans and government-sponsored retirement schemes have received considerable attention from financial experts and policy makers. Life Insurance and superannuation provide financial coverage for survivors of individuals who die while still covered by life insurance policies or superannuation. Superannuation refers to accounts set up by an employer or the insurance industry that invest the superannuity benefit in certain securities or in common stocks of other companies. Annuities and other financial products such as asset management products, mortgage and life insurance, corporate bonds, and other securities are offered by financial institutions and companies.
Superannuation, annuities and other retirement plans to provide financial security to old age groups through the means of a steady income coming in the form of regular payments after retirement. Some of the main financial services that offer retirement plans include life insurance, retirement plans, retirement income protection policies, pension supplements, estate and trust planning, and retirement income programs. Some of these products may also be offered by employers. The objective of retirement planning is to ensure that the surviving members of the family are provided with economic security after the death of the primary breadwinner so that they can lead a decent life after retiring.
Alex Wade